Klik windows lalu cari control panel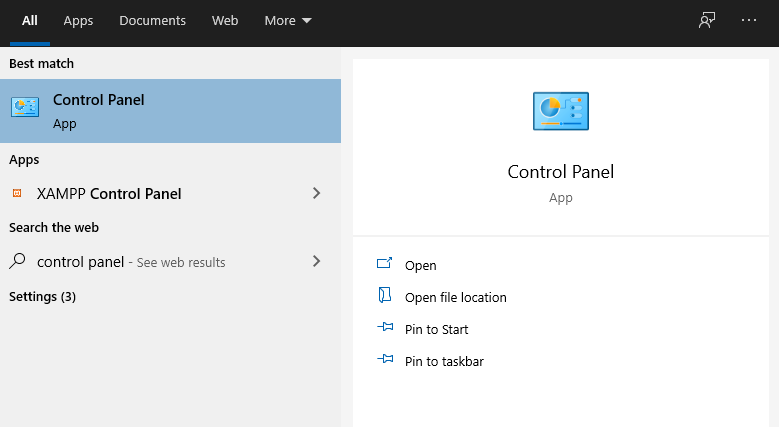 Kemudian,masuk ke System and Security lalu System.
Lalu,klik System protection yang ada di sebelah kiri.

Pada tab System protection pilih partisi windows (System) lalu klik Create.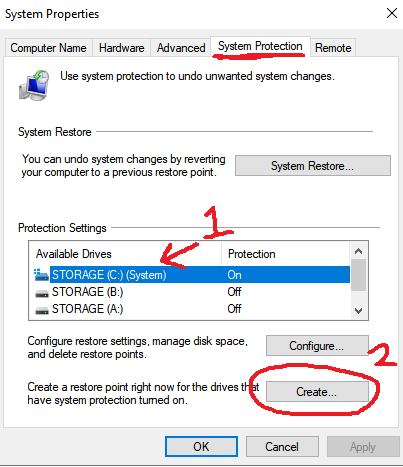 Lalu masukan deskripsi untuk nama system restore nya,contoh : restore windows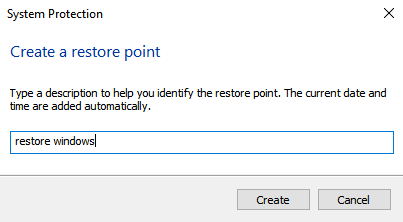 kemudian tunggu proses pembuatan system restore nya.
Jika sudah muncul The restore point was created successfully artinya system restore telah berhasil dibuat.